Features - Straight Talk
JUNE 24, 2015
Hulkenberg back in the game
BY LUIS VASCONCELOS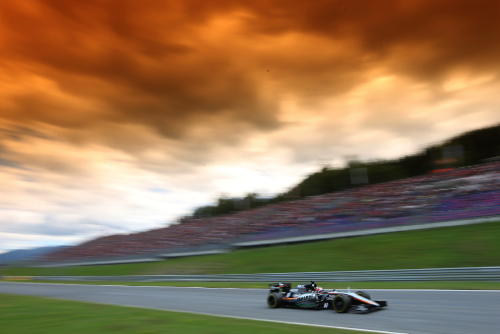 © Active Pictures
Formula One can be a funny old business. The more I see of it, the more it amazes me how superficially some key decisions can be made, particularly when it comes to drivers choices. And I'm not speaking about what the teams in the second half of the grid do, because their decisions are normally made on the strength of the money each driver can bring, but mainly about the way some top teams make decisions that can cost them Grand Prix victories and even World Championships.
In the past two years I've often questioned why the top teams have ignored the obvious talents of Roman Grosjean and Nico Hulkenberg and wondered what had the poor lads done wrong, recently, to make them so unfashionable. The more I spoke to people in charge of the top teams, the more I realised it was really a matter of being fashionable or not.
At a time everyone is mesmerised by young drivers - Sainz, Nasr and, especially, Max Verstappen have caught anyone's attention - the fact Grosjean is already 29 years old and Hulkenberg is about to turn 27 made them "has beens" in the eyes of the people that count and that's something I couldn't really understand. After all, what do you want from your drivers - performance, experience and maturity or just very good raw speed?
Hulkenberg has been really close to racing for a winning team, as he signed a pre-contract with Ferrari at the start of the summer of 2013 that, needed to be confirmed by the Scuderia by August 31st of that year.
The plan was for the German to replace Felipe Massa alongside Fernando Alonso, and even though the Spaniard was not delighted with the prospect, he had no right of veto the decision and with his relationship with Luca di Montezemolo starting to break there was nothing he could do.
But it was then that, after a difficult weekend in the Hungarian Grand Prix, the Spaniard fired some heavy-handed criticism against Ferrari and, suddenly, Montezemolo started to believe he wanted to leave. The prospect of lining-up in 2014 with Nico Hulkenberg and Felipe Massa was not reassuring, so, to be on the safe side, Montezemolo signed Kimi Raikkonen, believing that with the Finn and the young German he would still have a driver line-up that could win races.
As we now know, Alonso soon calmed down, realising there were no competitive drives elsewhere and with Raikkonen already under contract, Ferrari had to let Hulkenberg go, putting the German's career in limbo - again.
Suddenly, now, Hulkenberg is again a driver in demand and all it took him to get noticed again had nothing to do with impressive results in Formula One. An unexpected victory in Le Mans suddenly made the likes of Maurizio Arrivabene and Claire Williams realise there was a huge talent racing in the Grand Prix they could well use next year.
With Kimi Raikkonen's situation at Ferrari becoming more and more untenable, Hulkenberg would be a great alternative to the Finn, but the company's marketing couldn veto a line-up with two German drivers, so it remains to be seen who has the final say on that one.
Williams, who let Hulkenberg go at the end of 2010 to make way for Pastor Maldonado and his 40 million Euros in sponsorship, is also wondering what to do, as it has the possibility of keeping both Felipe Massa and Valtteri Bottas for another year - it's the team that has options over both drivers' services - but knows there's a risk of having no drivers under contract for 2017 if Bottas is finally taken by Mercedes and Massa decides to retire at the age of 36. Taking Hulkenberg for 2016, in place of the veteran Brazilian would guarantee Williams would have a competitive driver for the following year, so if Massa would remain, they would have a very strong line-up; and if he retires then his countryman Felipe Nasr could be a suitable replacement, as he's quick, knows Williams from his days as the team's test driver and would bring a nice chunk of money too from his Brazilian sponsors.
One way or another, let's hope Nico Hulkenberg finally gets his hands on a winning Formula One car next year and, also, the Team Principals start looking more at facts and figures and less at fashions and trends when it will comes to deciding who they should hire to drive.