Features - Straight Talk
JUNE 26, 2019
A great new crop
BY LUIS VASCONCELOS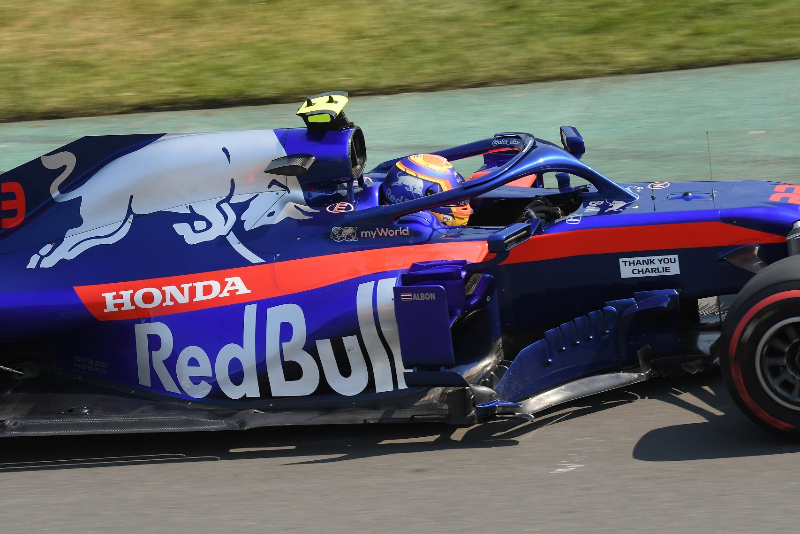 © RV Press
One of the highlights of the 2019 Formula One World Championship is the quality of the three rookies that have joined the field at the start of the year. For once, the top three finishers of the previous year's Formula 2 Championship managed to move straight into Grand Prix racing, so we have George Russell, Alex Albon and Lando Norris in Formula One this year and all three of them have already shown they belong here - and may be on their way to future stardom, at least judging by the early signs they've been giving.
There is a certain truth in the idea that only when a driver gets to Formula One we can find out how good he really is, because in junior formulas there are significant differences between the best teams and the rest of the field, so although the cars look alike and are supposed to be identical, some teams have clever ways to get more performance out of them than others.
Add to that the organization's inability, both in Formula 2 and Formula 3, to provide reliable cars to everybody - and that should really be a must for junior formulas with such disproportionate difference between the actual cost of the material and what is charged by the teams and, indirectly, to the drivers - and you can never be sure the final result of a race or a season truly reflects the ability of the drivers involved.
Finally, and that was very much in evidence with drivers like Lance Stroll, Lando Norris and now with Nikita Mazepin, to name just a few, there are ways to go around the testing restrictions - although for this year they've been severely tightened - and run a lot more than your rivals in machinery similar to the one you'll be racing with, gaining an advantage.
Come to Formula One, and you'll be limited to four days of pre-season testing and, at best, two days of in-season testing too, so you'll be running as much as your rivals, including your team mate and, clearly there is nowhere to hide if you're lacking in talent or commitment.
From the three rookies Formula One has this year, Lando Norris is the one who landed the most competitive drive, as McLaren has designed and built its best chassis since 2012 and with Renault also making progress, the team looks set to return to the top of the midfield, a position that it hasn't held in the last six years. That has obviously worked in the young British driver's favour, but we cannot forget he's set against Carlos Sainz inside the team and the Spaniard is a much more experienced and clearly very talented driver too. Now on his fifth Formula One season. Sainz survived Helmut Marko's shock treatment and, once released by Red Bull, has managed to attract the interest of other midfield teams, like Renault and now McLaren - a fate that eluded the likes of Sebastien Buemi, for example, who had to turn to WEC and Formula E to prove how good a driver he is.
While it would be natural for Norris to be in Sainz's shadow in the earlier races of the season, the reality is the British driver was immediately on the pace with his more experienced team mate and their qualifying record shows Norris leading Sainz five-three after the first eight races of the season. Obviously in the races the Spaniard's greater knowledge of how the Pirelli tyres work has given him the edge, but Norris has run him close, beaten Sainz on a few occasions and just last Sunday, in Paul Ricard, showed the ability to nurse a sick car to the line without making mistakes or losing positions. Daniel Ricciardo's last lap kamizake move cost him two places but he was rightly voted Driver of the Day and certainly earned the accolade.
Much as I've been impressed with Norris' speed and consistency - and I have to hold my hand up and admit I was sceptical of his talent given how well funded his junior career was, with all the perks of always being in the best teams and testing way more than his rivals - I have to confess it's Alex Albon that caught my eye right from the start of the season, because I really enjoy his style and demeanour. The Anglo-Thai has a balls-out mentality that I find very endearing and I was very impressed right from his first lap in Melbourne, a very unforgiving track. Watching his commitment through the high-speed chicane - Turns 11 and 12 - was very exciting but when I commented with Albon that he seemed to be on it right from the start, he smiled and admitted he was, "more out of control than anything else!"
That is the way he approaches every weekend, going for it from the start of FP1 and then curbing his enthusiasm little by little, to find the limit in every corner. That he has avoided the walls in Baku (at least heavy enough impacts to damage his car…), Monaco and Montreal shows the Toro Rosso driver knows where he can take risks, so on top of being a driver that goes for it as soon as he can, he's also a clever boy - and a nice one at that.
So far, the day he impressed his team most was on race day in Shanghai. Just 24 hours after a massive crash in FP3, missing out on qualifying because the team couldn't build him a new chassis on time, Albon fought from the back of the field to score the last point available, attacking all the time and proving his earlier mistake hadn't affected him in the least. That has been a trait of his Formula One career, quickly admitting his mistakes and putting them behind his back even quicker. What's been missing, on occasion, is the ability to get the tyres into the right temperature window in qualifying, something more experienced team mate Daniil Kvyat has already mastered, and that's why the Anglo-Thai is down three-five against the Russian in this particular battle.
George Russell's performances are far more difficult to judge than those of his young rivals and friends. For one, the Formula 2 champion drives what is by far the slowest car in the field, so he's almost permanently at the back of the field and with no hope of moving any further. Second, he's teamed up with Robert Kubica, who returns to Formula One after eight years away from the category, so no one really knows how competitive the great Pole is, after such a long absence. That makes it very difficult to judge Russell's performances because his team mate is also an unknown quantity, but the Brit is one of two drivers with a perfect qualifying record against his team mate, having never been beaten by the Polish driver in qualifying.
Unfortunately, it's also clear Kubica has been plagued by a lot more technical issues than Russell and also had a few tremendously dubious strategic calls made in qualifying and the race that have hampered his results - Monaco being the best case in point, both on Saturday and Sunday. Russell has quickly developed a very close relationship with Williams' top management, as they seem to see him as a key element for the team's resurgence and enjoys an unusual strong political position for a rookie within the team.
Having said that, it's also clear Russell has been very impressive right from the start of the season and has made very, very few mistakes, which is not an easy thing when you're driving such poor machinery and you need to go on the attack to at least try and stay in touch with the back of the midfield. Some of his race performances have been quite impressive too, particularly in Monaco - where he benefited from being on the best strategy after the early Safety Car period, while Kubica got the short straw - and in Canada, beating drivers with more competitive cars.
Many of his peer regard George Russell as the most talented of this young generation and his junior formula record seems to validate that judgement, as he was a winner in every category. But we'll need to seem him in a modestly competitive car and teamed up against a known quantity, to find out how good he really is in Formula One. From the little that has been possible to glimpse, he's really good, but how good is something we won't find out this year and, possibly, even next year, if he remains at Williams and gets Nicholas Latifi as team mate, because the Canadian will be a rookie too in 2020.
In any case, with Russell, Norris and Albon the renewal of the drivers' field is assured to be made with quality, giving Mercedes, McLaren and Red Bull good enough talent to avoid shopping for drivers elsewhere in the near future. And it is always good news when real talent makes it to Formula One and we get three promising young drivers in one go to enjoy seeing them progress all the way to the top.